Dessert Wines 101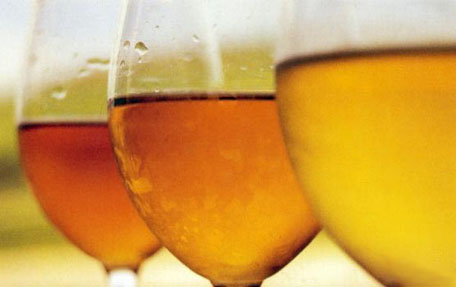 Tony Aspler, the well respected Canadian wine writer wrote, "Digestif is a French term for a drink that you take after dinner in the optimistic hope that it will help you to digest the meal you have just consumed. Trust the French to find a medical reason to drink neat alcohol after dining". After coffee, guests may also want a digestif to help settle the stomach. Natural herbs or bark are infused with alcohol to create most digestifs. Examples include: Campari, Averna, Pernod, and Amer Picon & Unicum.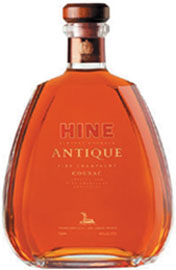 There are many spiritus alcohols that fall into the after dinner category. They include: Cognac: perhaps the best-known after dinner drink from the region of the same name. It is brandy but only if it comes from the Cognac region can it claim that name. Don't expect your Cognac to age in the bottle; the aging takes place in a barrel. We have labels that read: VS (Very Special or Very Superior) VSOP (Very Special or Very Superior Old Pale), XO (Extra Old), Napoleon (old but not as old as the man himself), Paradis (as in Paradise). Armagnac: similar in style to Cognac and using the same age designations but from the Armagnac region (think the Three Musketeers). Brandy: produced anywhere wine is made. All Armagnac & Cognac is brandy but all brandy is not Armagnac or Cognac. Calvados is a brandy distilled from apples in Normandy France. Eaux-de-vie: These white spirits are distilled from a variety of fruits and berries. They include: Poire William (pear), Framboise (raspberry), Kirsch (cherry), Prunelle (plum). Grappa is made from whatever is left over from the winemaking process (skins, stems and seeds). The flavor of grappa, like that of wine, depends on the type and quality of the grape used. Most grappa is clear but newer aged grappa take on the hue from the barrels in which they were stored. The residue is distilled and often sold in small hand-blown decanters. Single malt scotch has to be added to this list as well as single barrel and small batch bourbons. A well aged rum (over 15 years) often can substitute for cognac or single malts as an after dinner spirit.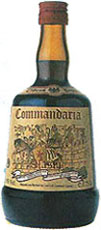 There are sweet wines that are served with (or instead of) dessert. They include fortified wines like port, sherry and Madeira (18-22% rather than 35-40% for spirits), and late harvest wines (German Beerenauslesen & Trockenbeerenauslesen) which are made from grapes that have shriveled a bit, concentrating their sweetness. There is also Sauternes, Tokaji, Ice Wine and Commandaria. As a rule of thumb, a dessert wine should always be sweeter than the dessert it accompanies. Port is a traditional after-dinner wine that comes either bottle-aged such as Vintage Port, Late Bottled Vintage or Ruby or as a wood-aged port marked Tawny or aged Tawny. Madeira is one of the most neglected of the world's great wines and one of the longest lasting. Rainwater and Bual are medium sweet while the designation Malmsey means the wine is quite sweet. Sherry comes in styles that are bone dry, medium dry and sweet. Try one marked Oloroso rather than the familiar cream sherry. Dessert wines are made from vine-ripened grapes. That is why the dessert wine business is so risky and the wines are so expensive. The grapes can bruise very easily. The longer the grapes remain on the vine, the greater the risk.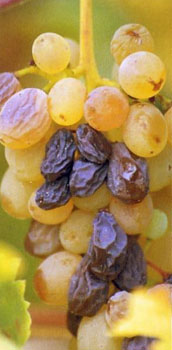 Dessert wine grapes
Some other dessert wines you might have missed include: Banyuls- a red dessert wine produced in France. It is one of the few wines that match well with chocolate. Another chocolate match is Black Muscat- a late harvest wine made with the black Muscat grape and often fortified with brandy (increases the alcohol). Ice Wine is an especially sweet and expensive kind of late harvest wine in which the dehydrated grapes are allowed to freeze on the vine. These and other late harvest wines are best consumed by themselves or with fruit or light desserts. Don't serve them with chocolate or very sweet desserts. Muscat or Moscato is a sweet and fruity dessert wine made from the Muscat grapes. Asti sparkling wines use the same grapes. The leading dessert wine of France is Sauternes. It comes from a district near Bordeaux which includes the commune of Barsac (which can be labeled Sauternes). Sauternes are delicious with blue cheese, foie gras and light desserts. Again, stay away from chocolate.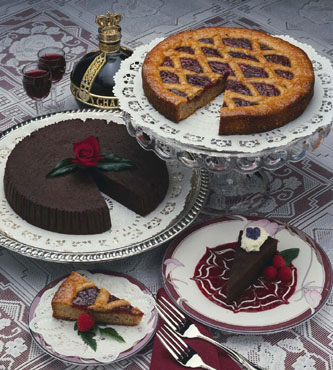 Restaurant Poggio in Sausalito, California has several Vin Santo which are served with Biscotti, fresh fruit or pastry. I like to dip the biscuits in the Vin Santo which softens them. Carolina's in Charleston, South Carolina features single malt scotch and small batch bourbon on their after dinner list. Dominick's in West Hollywood, California includes their homemade infused grappa- candied ginger, cherry and pear. They also make homemade Limoncello. The 300 antique whiskey decanters add to the décor. On the north shore of Chicago, Illinois the Sage Grille offers a large cognac, bourbon, scotch and cordial list beside their dessert wines. Copeland in the Westin Governor Morris Hotel in Morristown, New Jersey has almost 23 single malt scotches and 20 cordials to help you finish your meal. Finally, Sanzari's Oyster Bar in Tenafly, New Jersey offers ½ bottles of Chateau D'Yquem as well as a glass of Remy Martin King Louis XIII & Hennessy Paradis.

The finish of the meal is the end of our story.

Disclaimer: This section of the website is intended for visitors 21 years of age and older.
If you are not of legal drinking age, please exit by clicking here.


Comments or questions welcome, please e-mail to: Ron@TheFiftyBest.com